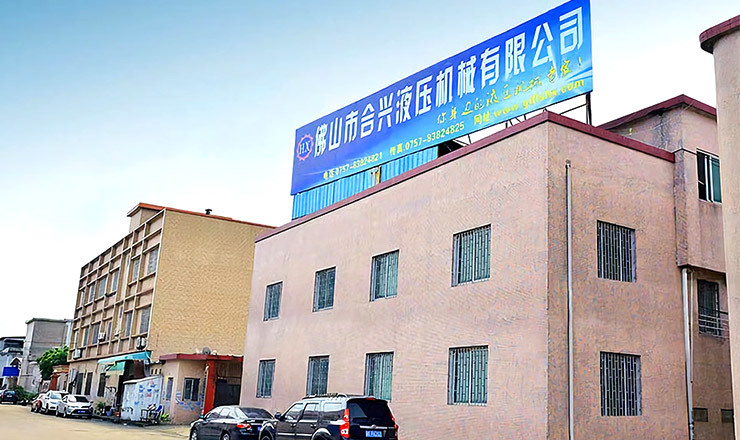 Foshan Hexing Hydraulic Machinery Co., Ltd.
Foshan Hexing Hydraulic Machinery Co., Ltd. is located in Foshan, Guangdong Province, a famous hydraulic machinery city in China. Foshan Kanglida Machinery Co., Ltd. was established in 1994 and Foshan Hexing Hydraulic Machinery Factory was established in 2004. It is subordinate to Kanglida Machinery Co., Ltd. The Group merged Hexing Hydraulic Machinery Factory and Kanglida Machinery Co., Ltd. in 2008 and officially renamed it "Foshan Kanglida Hexing Hydraulic Machinery Co., Ltd.", It also relocated the Hi tech Park of Nanzhuang Geely Industrial Park, Chancheng District, Foshan City, covering an area of more than 5000 square meters. The company has a history of more than 20 years since 1994, with strong technical force and a complete set of machining equipment. All mechanical parts are basically processed independently by the company to ensure the accuracy and quality requirements;
Automatic, intelligent and humanized mechanical equipment
We have always been committed to the R&D and design of non-standard equipment. We have specially tailored 100% automatic, intelligent and humanized mechanical equipment to meet customer requirements, and formed an excellent market reputation in the mechanical industry. The company began to enter the powder metallurgy industry in 2005. Since then, it has taken the powder metallurgy hydraulic press as its core product. After more than 20 years of vigorous development, Hexing powder forming hydraulic press has become a well-known brand in the powder metallurgy industry, and has been strongly supported and trusted by many large powder metallurgy enterprises.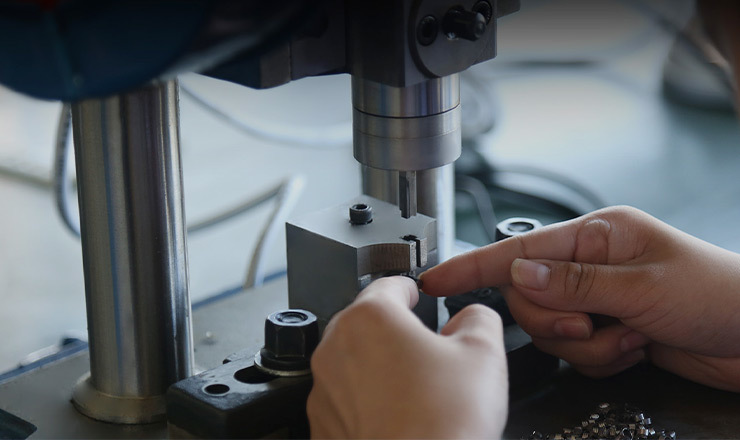 Main products
The main products of the company are: YA28 series four column double action stretching machine, Y31 series four column upper press hydraulic press, Y32 series four column cold extrusion hydraulic press, YG73 series automatic vulcanizing machine, YGS73 series semi-automatic vulcanizing machine, YGV73 series automatic vacuum vulcanizing machine, YSK series four column lower top hydraulic press, YDK series frame hydraulic press, YCK series single column hydraulic press, YG100X2 foam compression molding machine, YJ series fine blanking hydraulic press, YP series semi-automatic cemented carbide powder press, YP31 series automatic cemented carbide powder press, YP79 series single-sided cylinder cemented carbide powder press, YPD79 series double-sided cylinder cemented carbide powder press, YJP series high-precision positioning (pillar limit) powder press, YF series full-automatic multi-function powder press, YF79 series automatic powder press, YDF series full-automatic high-precision (frame type) powder press and other series
In order to ensure that the equipment produced has excellent performance and absolute stability, the main accessories are imported high-quality hydraulic electronic components. All mechanical structures are carefully designed to meet the needs of users. Industrialized and humanized design concepts are adopted to strive for perfection, so as to ensure that the machines produced by the company have stable and reliable action, safe and convenient operation, stable operation, low energy consumption, low noise and long service life A series of advantages such as durability. In addition, the company can meet various special product ordering needs of users according to requirements.
The company has always been adhering to the spirit of "supreme quality, supremacy of reputation". In the constant development, the company adheres to quality, pursues innovation, and is pioneering. With high-quality products and after-sales service, the company will work together with new and old customers to create brilliance! We will face every customer with the best quality and best service attitude! Hexing hydraulic machinery, the hydraulic machinery expert around you!

Foshan Hexing Hydraulic Machinery Co., Ltd.(headquarters)
---
Copyright© 2022 Foshan Hexing Hydraulic Machinery Co., Ltd. www.300.cn